SkillsUSA Massachusetts
Champions at Work. Empowered to Succeed
COVID-19 Enforcement and Compliance Statement
The COVID-19 public health emergency is a rapidly evolving situation. SkillsUSA's events and conferences are being planned in compliance with the most complete and up to date information on enforcement and compliance policy and actions related to COVID-19 provide the public, the education community and the business & industry community. Given the rapid evolution of COVID-19 data, procedures and requirements, the information published on this site is 'as of this date' and is subject to significant change including pivoting to hybrid or virtual activities and conferences or cancellations. This information will be updated as circumstances require.
SPRING 2021 CONFERENCES AND EVENTS ANNOUNCEMENTS
WELCOME TO THE 2021 SkillsUSA CHAMPIONSHIPS - CAREER COMPETITION SEASON!
​
SkillsUSA Massachusetts has developed an instructions document for CONTESTANTS in the SkillsUSA Championships - Career Competitions. For details CLICK HERE! Best of luck to all of our champions!
WANT TO KNOW WHAT THE PLAN IS FOR DISTRICT AND STATE COMPETITON IN 2021?
​
SkillsUSA Massachusetts has developed an overview document for the 2021 District & State Conferences and the SkillsUSA Championships - Career Competitions. For details CLICK HERE!
REGISTRATION IS NOW OPEN! JOIN US FOR ANOTHER EMPOWERING EVENT!
February 11, 2021 - Senior Adventures in Leadership (SAiL) Virtual Conference
​
Come join us for a jam-packed day of excitement and experiential learning as seniors and program completers develop personal, workplace and technical skills and discover development strategies for college and a career. Experiences will also include interactions with education, business and community leaders and opportunities for individual and team recognition.TO REGISTER (ADVISORS MUST COMPLETE CHAPTER REGISTRATION) CLICK HERE!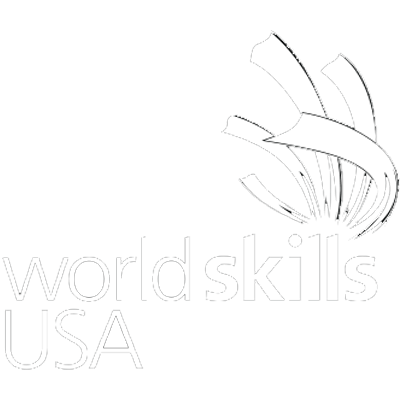 Heading 6
Heading 6
Heading 6
WorldSkills raises the profile and recognition of skilled people and show how important skills are in achieving economic growth. To learn more about WorldSkills click HERE!
WorldSkills seeks to:
Inspire
We inspire young people to develop a passion for skills and pursuing excellence, through competitions and promotions.
Develop
We develop skills through global training standards, benchmarking systems, and enhancing industry engagement.
Influence
We influence industry, government, and educators through cooperation and research — building a global platform of skills for all.
​
Every two years, the United States sends a delegation of its most talented young, skilled workers to compete in the olympics-style WorldSkills Competition (WSC).
To learn more about WorldSkillsUSA and see our members in action at WorldSkills click

HERE

!
​
​
Improving our world with the power of skills