SkillsUSA Massachusetts
Champions at Work. United as One
COVID-19 Enforcement and Compliance Statement
The COVID-19 public health emergency is an on-going threat to public health. SkillsUSA's events and conferences are being planned in compliance with the most complete and up to date information on enforcement and compliance policy and actions related to COVID-19 provide the public, the education community and the business & industry community. Given the rapid evolution of COVID-19 data, procedures and requirements, the information published on this site is 'as of this date' and is subject to significant change including pivoting to hybrid or virtual activities and conferences or cancellations. This information will be updated as circumstances require.
​
SkillsUSA Massachusetts has two staff members who are certified COVID Compliance Officers. These staff members will lead the organization's compliance efforts and manageon-site COVID protocals for all conferences, events and meetings.
Autumn 2021 CONFERENCES AND EVENTS ANNOUNCEMENTS
FSLC PROGRAM AVAILABLE




To view the document, click the logo to the left.
FSLC SPEAKERS ANNOUNCED

-

SkillsUSA Massachusetts is proud to announce the FSLC speakers. Be ready for an aMAzing experience!
JOIN OUR TEAM: ALUMNI ADVISOR POSITION OPPORTUNITY
​
SkillsUSA Massachusetts is announcing an exciting opportunity with SkillsUSA Massachusetts, Inc. We are seeking an Advisor to the Alumni Association. Resumes and cover letters from interested persons will be accepted until September 15, 2021. The job description which can be accessed HERE provides details of the position.
Submission information is included within the attached job description.
​
Heading 6
Heading 6
Heading 6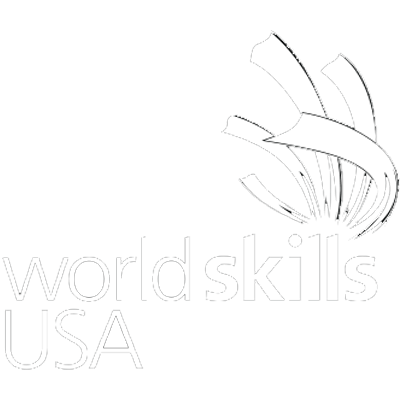 WorldSkills raises the profile and recognition of skilled people and show how important skills are in achieving economic growth. To learn more about WorldSkills click HERE!
WorldSkills seeks to:
Inspire
We inspire young people to develop a passion for skills and pursuing excellence, through competitions and promotions.
Develop
We develop skills through global training standards, benchmarking systems, and enhancing industry engagement.
Influence
We influence industry, government, and educators through cooperation and research — building a global platform of skills for all.
​
Every two years, the United States sends a delegation of its most talented young, skilled workers to compete in the olympics-style WorldSkills Competition (WSC).
To learn more about WorldSkillsUSA and see our members in action at WorldSkills click

HERE

!
​
​
Improving our world with the power of skills